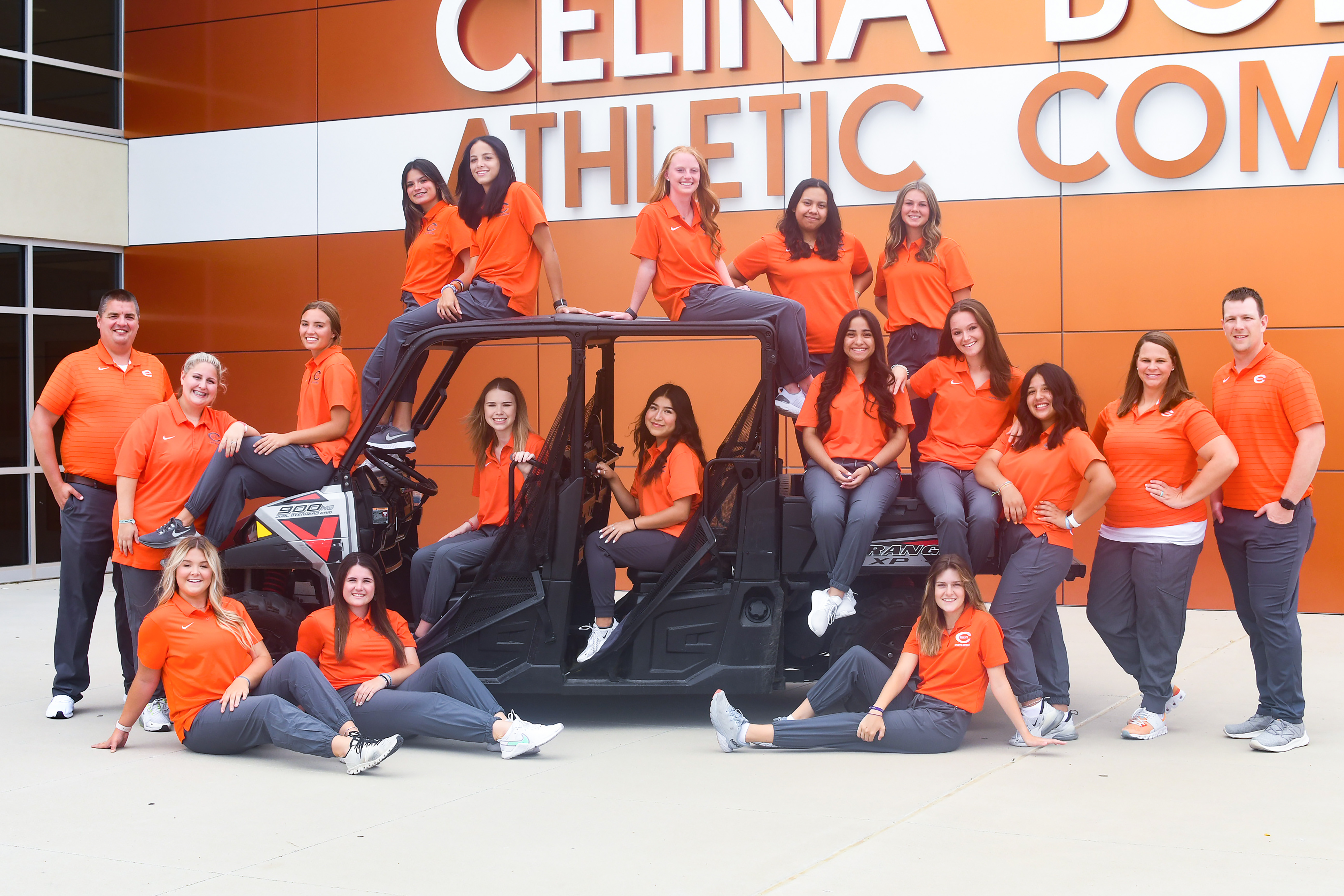 Celina ISD Sports Medicine Facilities
Athletic Training Room Treatment/Evaluation Times:
If an athlete is injured during a practice or game, they must report to the athletic training room for injury evaluation and/or treatment during morning treatments. This applies to all injuries unless other arrangements have been made with the athletic trainer.
Morning treatments/evaluations for high school athletes are every morning from 6:30 am-9:30 am and limited lunch times are available by appointment
Morning treatments/evaluations for middle school athletes are every morning from 7:00 am-8:00 am
During the athletic period, athletes are expected to do what they are able to with their team. The only athletes allowed to do rehabilitation or treatment during the athletic periods are those who have documentation from a doctor stating there is to be no sports participation or a post-op athlete that is not cleared to participate in athletics. Athletes must participate in morning treatment times for rehabilitation and treatment, unless they have been given different instructions from a staff athletic trainer.
If an athlete has an injury that requires a referral to another health care specialist, the parent/guardian will be notified via phone call or email from the staff athletic trainer to communicate any information regarding the athlete's injury and set up the next level of care.
If an athlete sees a doctor for ANY injury, the athletic trainers MUST get a copy of the note from the doctor stating what, if any restrictions the athlete may have.
Athletic Training Room Rules:
All injuries should be reported to staff Athletic Trainers as soon as possible. All doctor's notes should be turned into the Staff Athletic Trainers (no members of a Coaching staff) to ensure that injuries are properly managed and activity restrictions are carried out appropriately.

If an athlete is injured outside of a Celina ISD related event, they must bring a doctor's note prior to receiving medical treatment from CISD athletic trainers (some exceptions may apply).

Athletes are responsible for returning all equipment issued in good condition (braces, crutches, etc).

Athletes are only allowed to use modalities and other treatment devices when a staff athletic trainer is present.

All athletes receiving treatment or completing rehabilitation are required to sign-in upon entering the athletic training room.

No cleats/shoes are allowed in the athletic training room.

No food or drink of any kind is allowed in the athletic training room.

No loitering, horseplay, or foul language will be tolerated. This behavior will be reported to the coaching staff.

Only athletes receiving treatment/rehabilitation are allowed in the athletic training room.

Appropriate clothing is required in the athletic training room at all times. If you are using the cold tubs, you are required to wear a shirt at all times and provide your own towel. If you have a lower body injury, please wear appropriate shorts. Not wearing appropriate attire will not be tolerated at any time. This is a health care facility and we will maintain professional behavior for the safety of our staff and athletes.
Celina High School: Athletic Complex
Celina High School: Gymnasium Athletic Training Room
Celina Middle School: Athletic Training Room