CELINA HIGH SCHOOL SWIMMING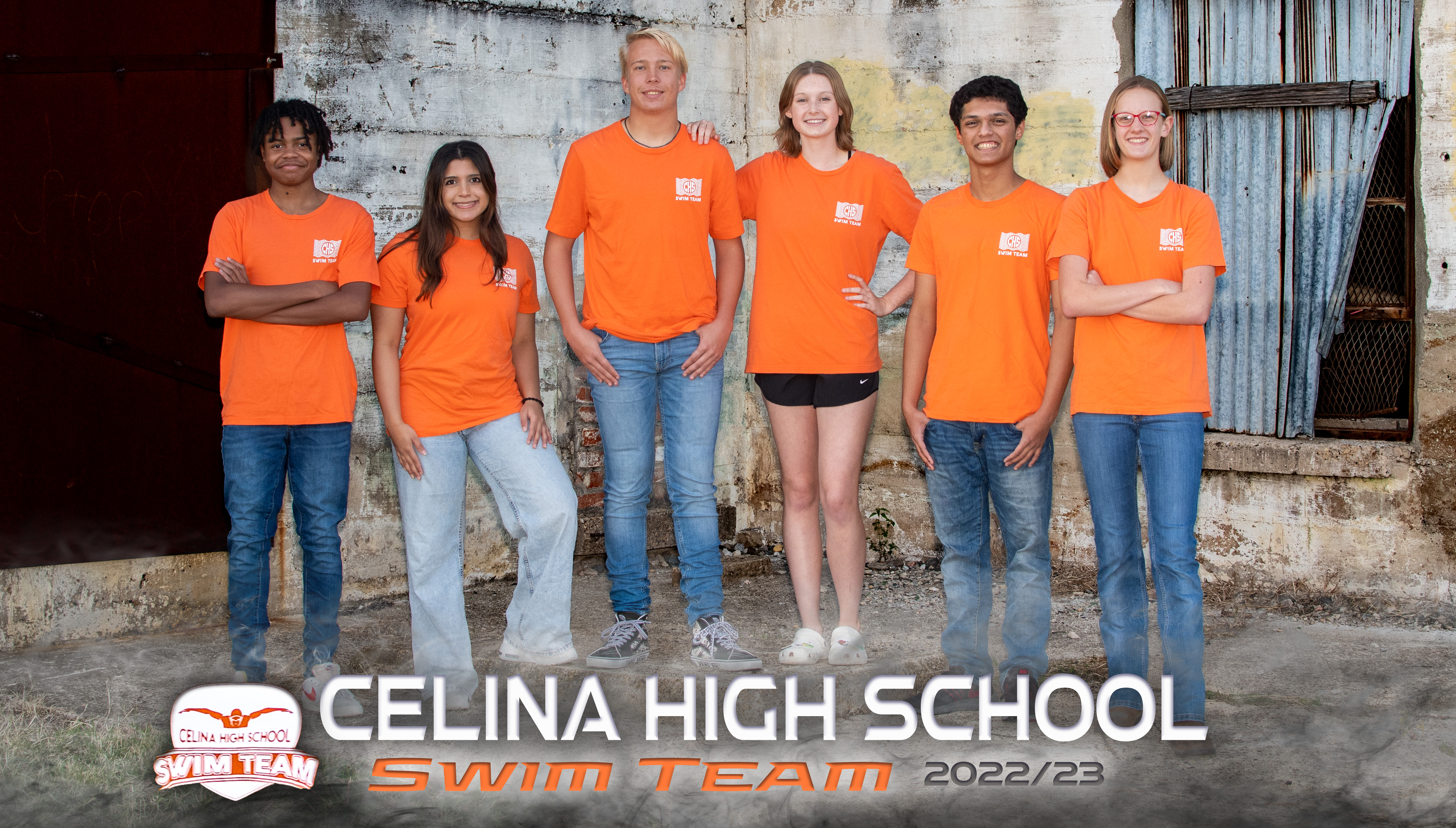 Timeline and details

The UIL swim season runs from August until February. We only attend invitationals, so our first meet is not until the end of October.

Practice times:

At this time, we do not practice as a team. Practice times are on the student. They must practice at least three times a week.

Gameday

Most meets are held on Saturdays. We do swim on some Fridays.

Equipment needed

Swim Suit, googles, towels

Equipment provided
In order to be an active member of the Celina High School Swim Team, a member must meet the following standards.
All swimmers are required to have a current physical and medical history on file along with all paperwork turned in to the athletic department before the swimmer will be allowed to participate.

All swimmers must clock in practice time on their own after school. If the swimmer is involved in athletics at Celina High School, the swimmer must swim at least two hours three days a week. If the swimmer is not involved in athletics at Celina High School, the swimmer must log in at least two hours four days a week. The swimmer must be able to produce proof of these practices signed by someone other than their parent.

Inconsistent practice participation will result in the swimmer not being entered in meets.

If school time is missed to attend a swim meet, the swimmer may not miss any school time up to dismissal. All school work missed is the responsibility of the swimmer and must be made up.

Disrespect aimed at coaches, teachers, officials, timekeepers, or teammates will not be tolerated. Exemplary behavior is expected at all times.

Jewelry of any form is not allowed.

Swimmers will be expected to participate in drug testing at the request of school officials. (Celina ISD policy)

Swimmers must wear appropriate apparel at all times. The apparel must be supplied by the student.

Swimmers are expected to use discretion when posting pictures, videos, or statements on social media at all times. Postings should portray a positive image of both the individual and Celina ISD at all times, both on and off campus.

A student must be able to meet the time standards of the meets to attend. If those time standards cannot be met, the swimmer will not be entered into the meet.

All final decisions lie with the coach and the athletic director.