Bobcat Baseball starts the year with an inter-squad scrimmage at 11am. Come see the Bobcats for the first time this year at the Bobcat Ballpark!
CHS Basketball teams play a district game in Aubrey tonight starting at 5pm. CHS Soccer teams play in a district match against Gainesville tonight. Games start at 5:30pm. Boys Soccer plays in Gainesville and Girls Soccer plays at Bobcat Field.
The 7th/8th grade basketball teams take on Sherman tonight. Boys are in Sherman and Girls will play at Moore Middle School. Games start at 5:30pm. Go Bobcats!

CHS Soccer Teams take on Sulphur Springs today. The Boys play in Sulphur Springs and the Girls will play at Bobcat Field. Games start at 5:30pm.

CHS Basketball Teams face Ranchview tonight in a district matchup. All games are here at Celina starting at 5pm.

Moore Middle School Boys Basketball will take on Gunter tonight! All games will be played at Moore Middle School starting at 5:30pm.
Due to possible inclement weather, HS basketball games tonight (1/24/23) has changed. All sub-varsity games canceled. The varsity Girls Basketball game starts @5:30 pm in Van Alstyne. Varsity Boys Basketball will play immediately after the conclusion of the Girls game.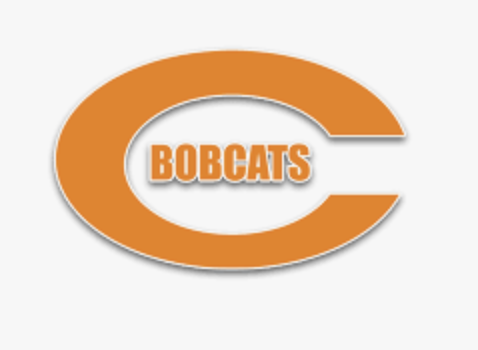 High School Basketball takes on Van Alstyne tonight in a district match-up. The games start at 4 pm in Van Alstyne! Go Bobcats!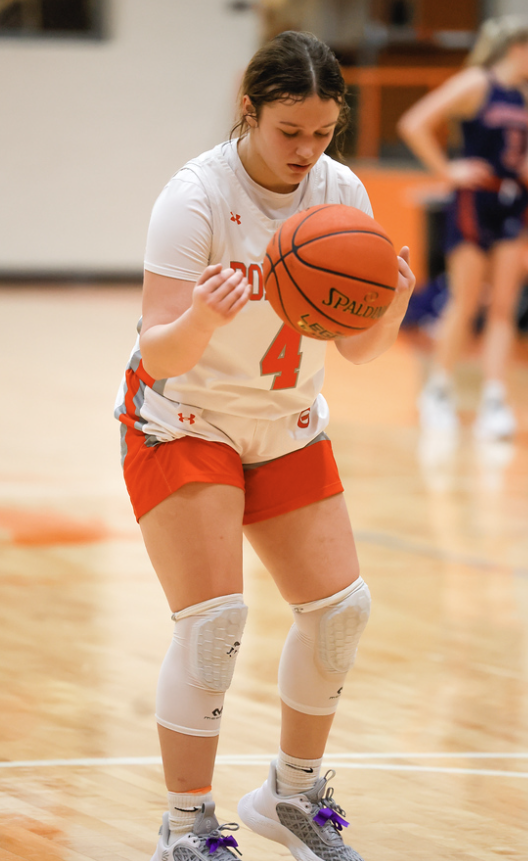 CISD drops mobile app on 1.9.2023 Everything you need to know in your pocket is the theme of the CISD's latest tool to keep parents connected to their students' schools. Download the app at your app store on Monday, Jan. 9, 2023.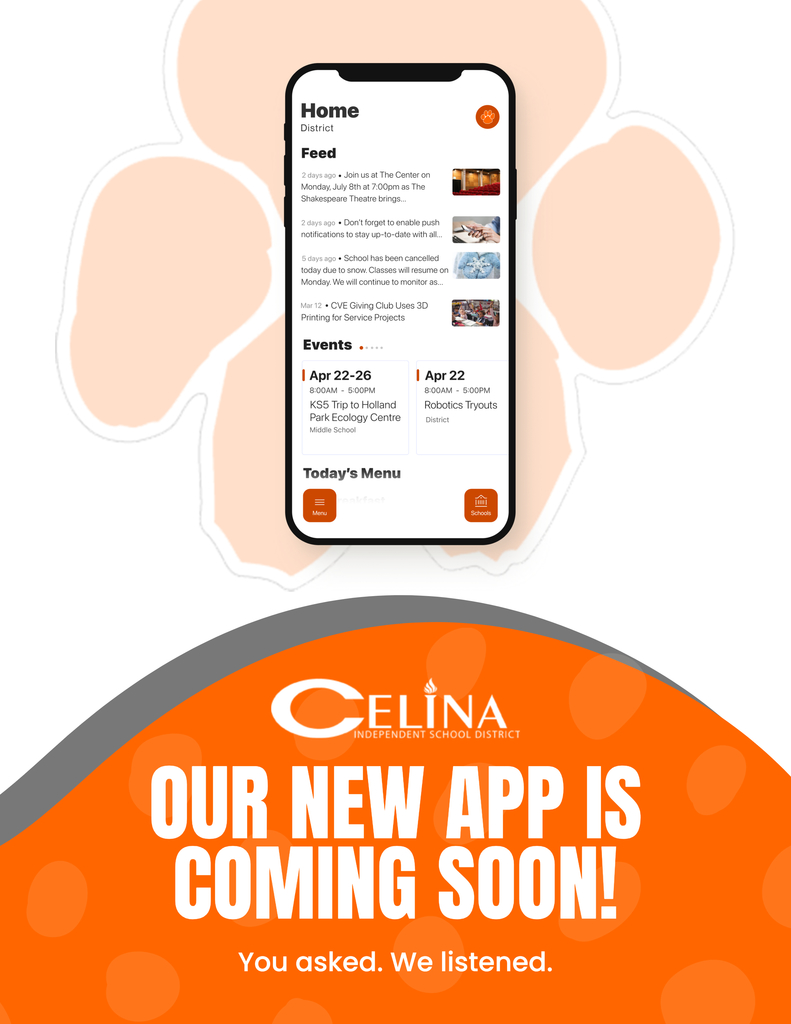 Mark your calendar!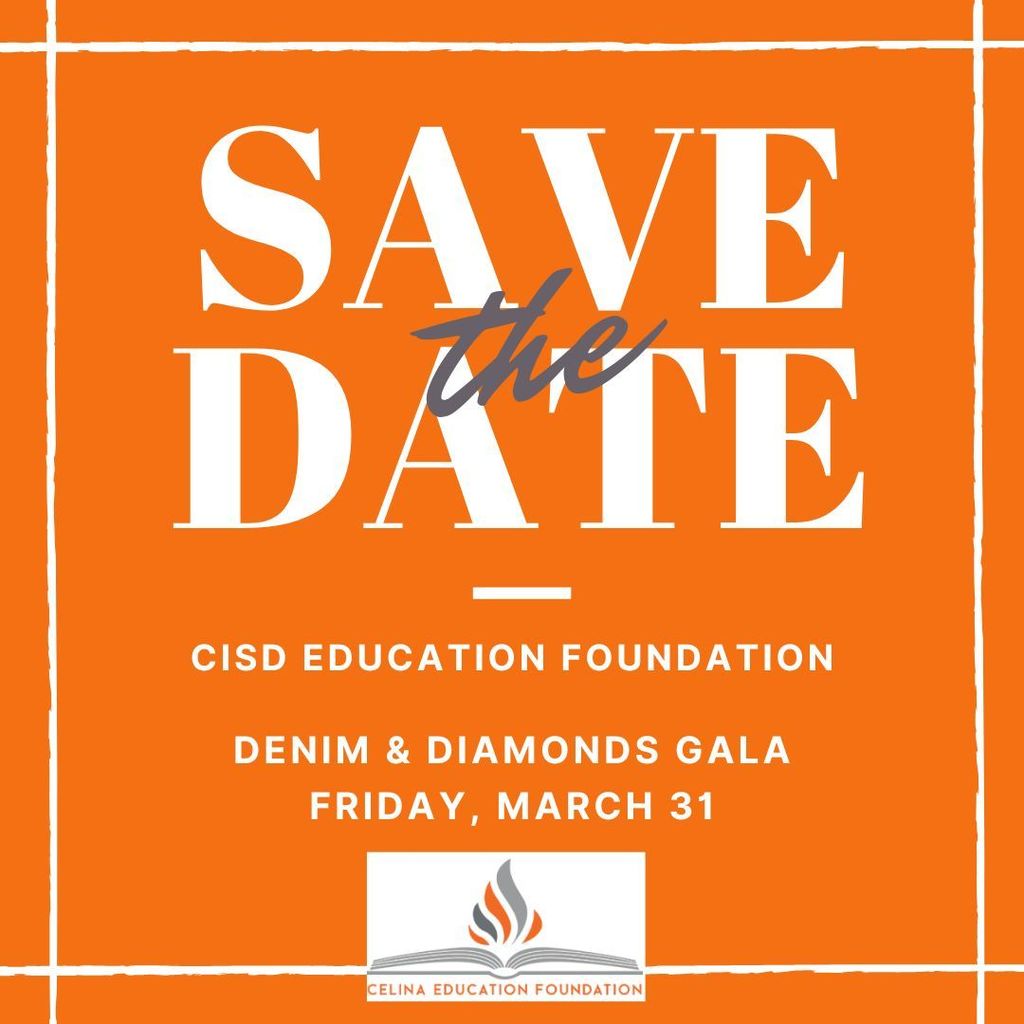 It's Texas School Board Appreciation Month! Thank you to our amazing Board members for serving our students, staff and families!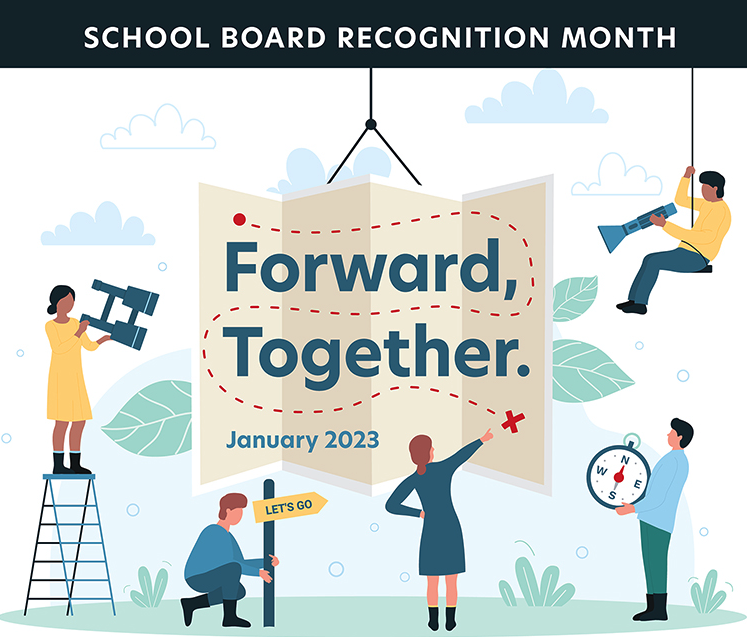 Dropping on 01.09.2023.
Rehana Saddalakalva, Lykins Elementary, designed a school safety poster for CISD. She was recognized by our Board for her creative work promoting that it takes everyone to keep our students and staff safe! This poster will be posted throughout the district. #BobcatNation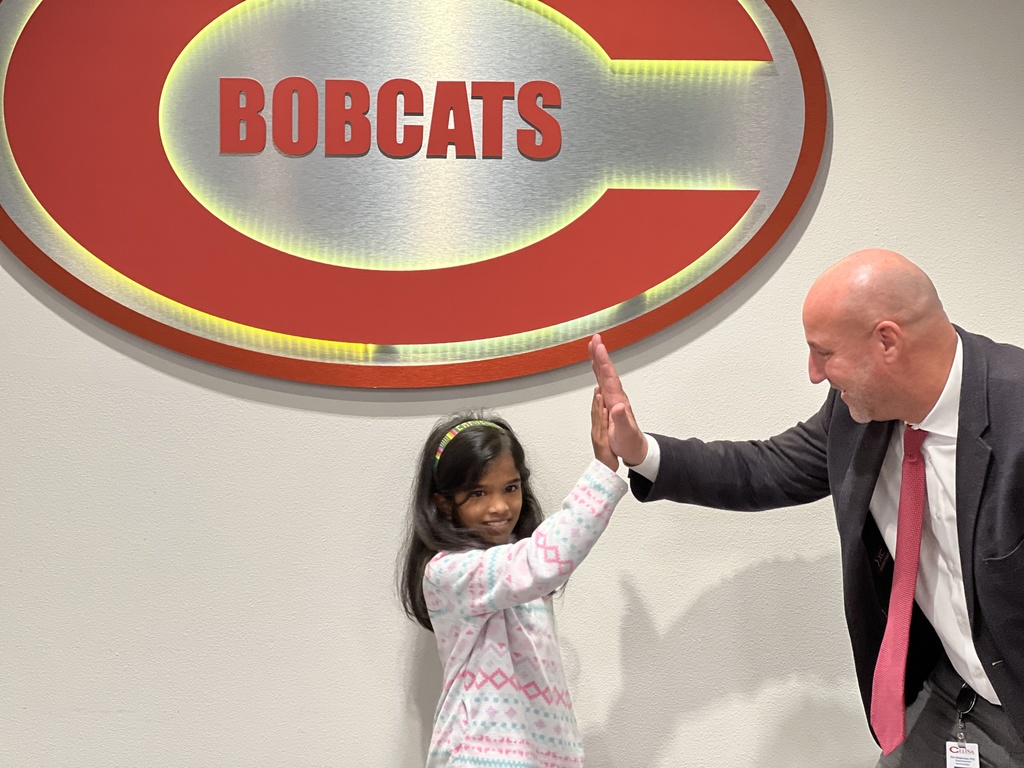 Happy Holidays, Merry Christmas and Happy New Year from our elementary students! Our student artist winners: Ashley Anderson, Lykins Elementary, Bethany Blockman O'Dell Elementary and Mackenzie Arnold, Lykins Elementary. #BobcatNation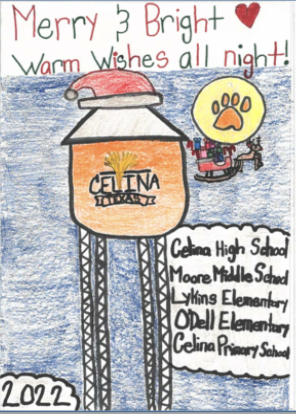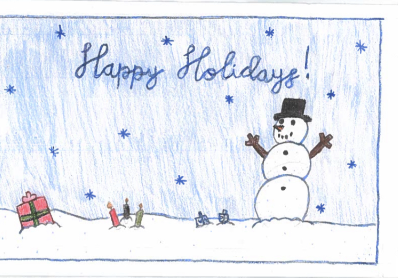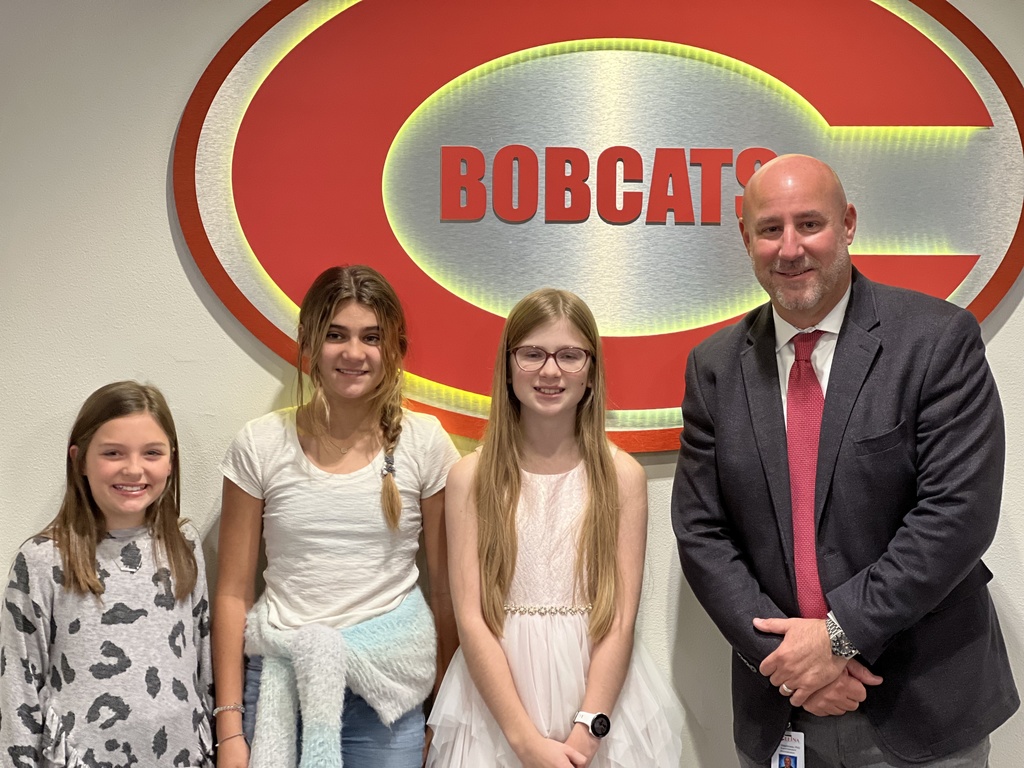 Celina ISD announced Sallye Norris will serve as Elementary #3 principal. Elementary #3 will open for the 2023-24 school year.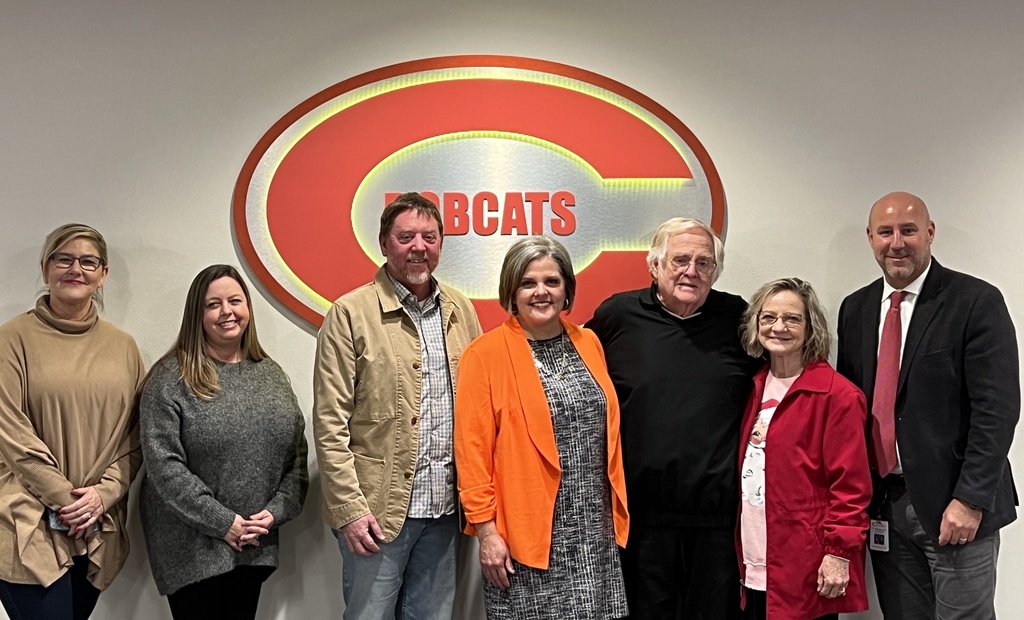 Our December Heroes of Excellence 🧡 were recognized during our Board meeting. Our Heroes performed heroic acts in protecting our students as a school bus was hit by an oncoming truck earlier this fall. Thank you to William Bobo, Adriana Juarez and Lauri Welch. #BobcatNation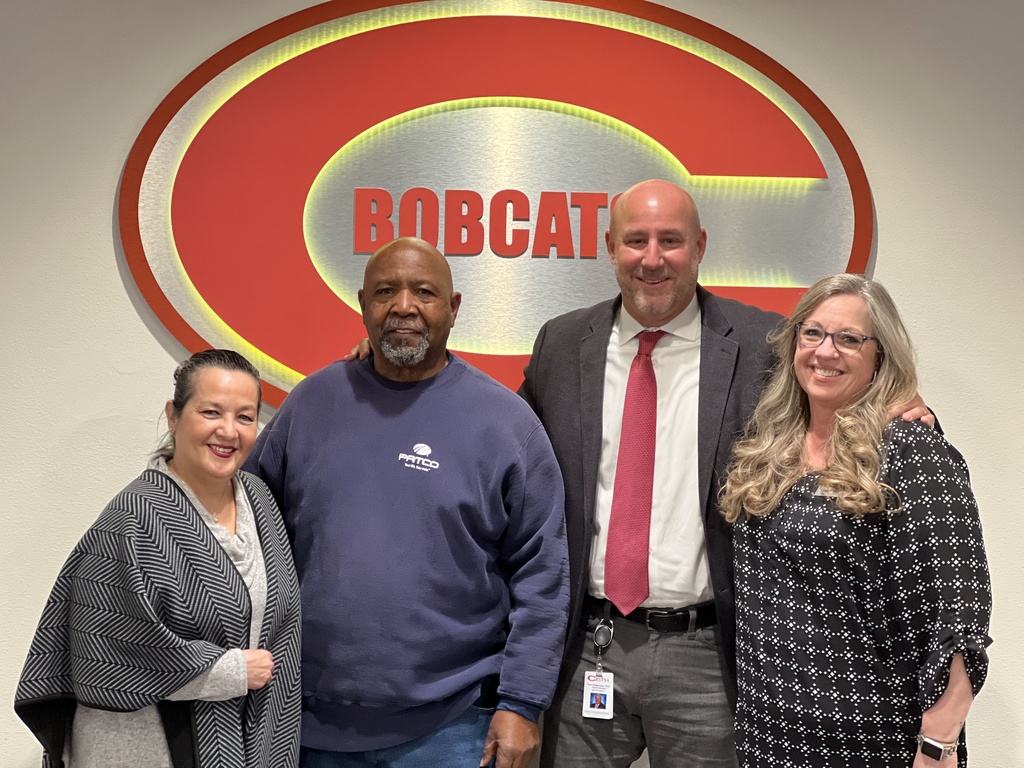 Our Board of Trustees recognized our Bobcat State Champion Band during tonight's Board meeting. Go Band! #BobcatNation

Naughty or Nice? Dr. Tom was told to check the "nice" box during last night's Primary Campus winter holiday event.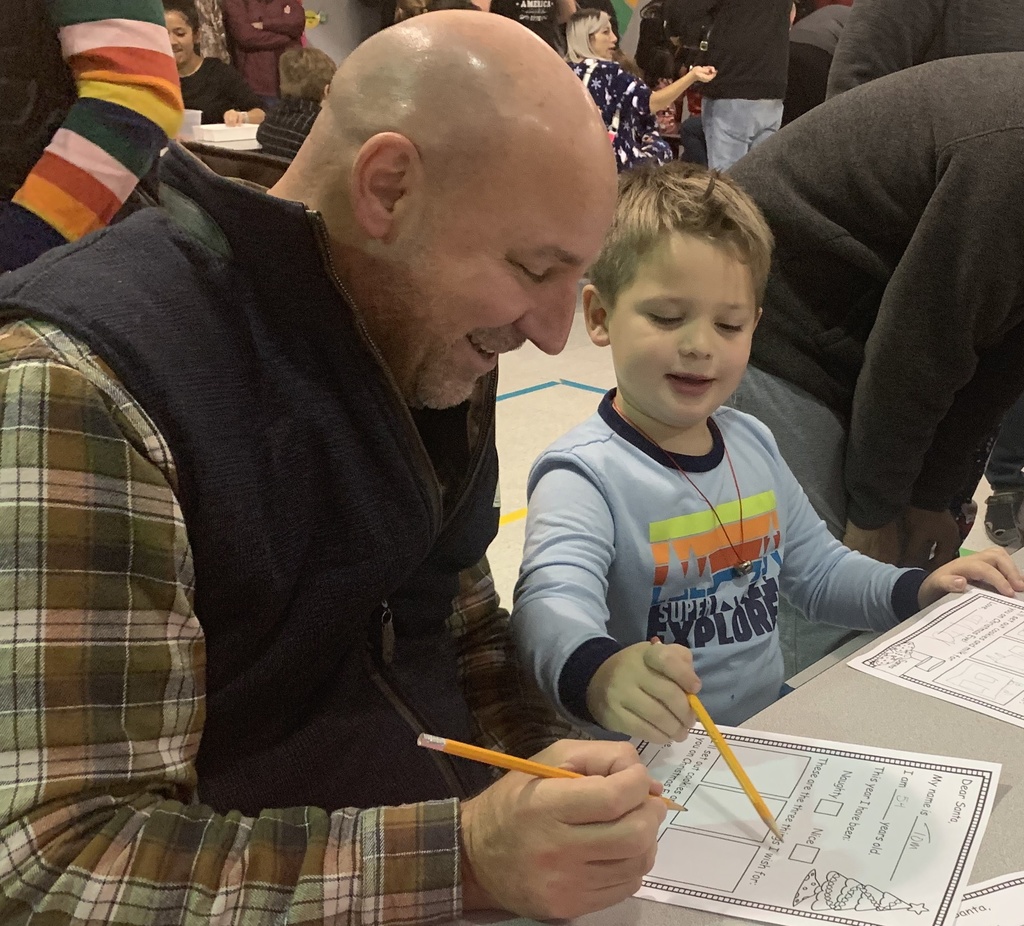 Our City Council recognized our State Championship Band! #BobcatNation