Lykins Links, Weekly Newsletter
https://www.smore.com/v38jq
Don't forget Monday, September 11 is our Back to School Bash, we hope to see you there! Book Fair will be open starting at 5:00-7:00 PTA Meeting at 5:00 and 7:00 Watch DOGs Kickoff at 5:00 Grade Level Curriculum Overview at 5:30 and 6:15 Title 1 Meeting at 6:00 5th Grade Camp Meeting starting at 7:00
Book Fair with Literati Our School Book Fair is scheduled for September 6th (Wednesday) ~ 15th (Friday). We have extended the time period to account for the Library being included in our Specials rotation this year. That means that our Library schedule will remain the same. There will be no check in/out for Library books during this time period. Student's class time during the Library is their shopping time! We will not be open before or after scheduled class time. If a student is absent the day they are scheduled to visit the bookfair, we will work to find them a time to shop at the fair. Parents can ONLY shop in person during the Back to School Bash event on 9/11 - no parent shopping during the day due to classes being held. Online Shopping Our online fair is open for those who wish to use it. Parents and teachers can go to efairs.literati.com to purchase books online, or to purchase Gift Cards for their children to use in person at the bookfair. Gift cards are preferable for children to use and parents can monitor their balance online. Students will need to bring their printed barcode or Code (sent to parent email upon purchase). Parents can also give our Teachers an online gift card if they feel inclined to do so.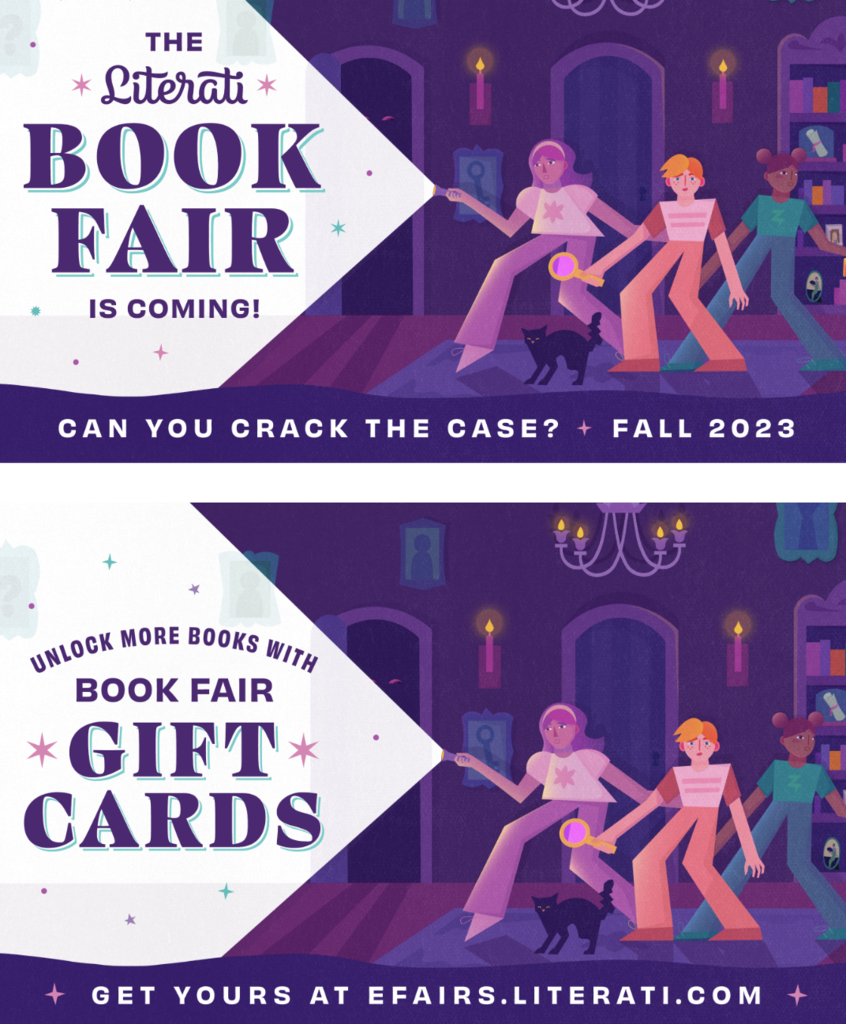 Join us for coffee with the admin team on Friday, September 15 at 8:00 in the cafeteria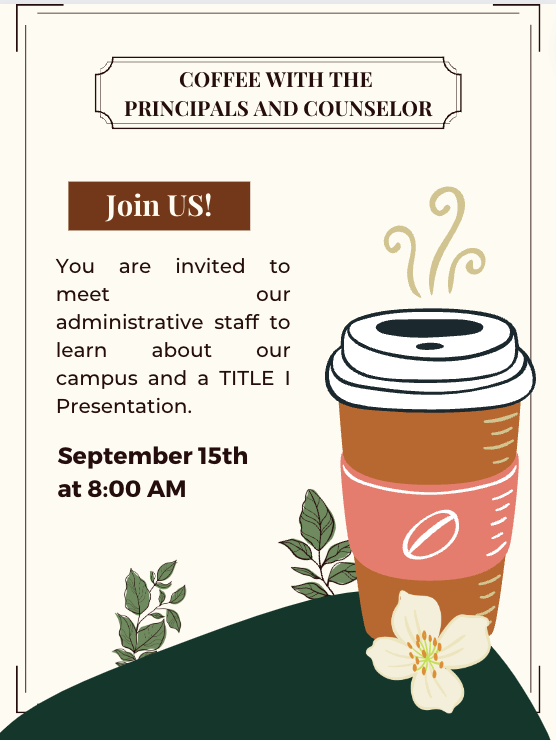 Calling all CELINA ISD STUDENTS AND FAMILIES!! Please join us for our Back to School Shopping Event on Aug 5th between 10:30 am - 1 pm at the old Celina Junior High (in the gym), 710 Pecan St. Celina. During this FREE event we will provide families with clothing, hygiene items, shoes & more! We do still need volunteers for that day during the set up, shopping time & clean up.
https://www.signupgenius.com/go/10C094CA9AE2EA7FFC25-back
**please note hours during event (10:30 am - 1:00 pm) you must be 18++ If you have questions please email -
info@helpinghandsofcelina.com
🧡🙌🏻💙🙌🏻
Calling all Kindergarteners! If you did not attend Celina Primary for Pre-K, please sign up for a Kinder screener appointment. Kinder Orientation and Meet the Teacher will be Monday, August 14th starting at 4:00 in the cafeteria.
We can't wait to meet you!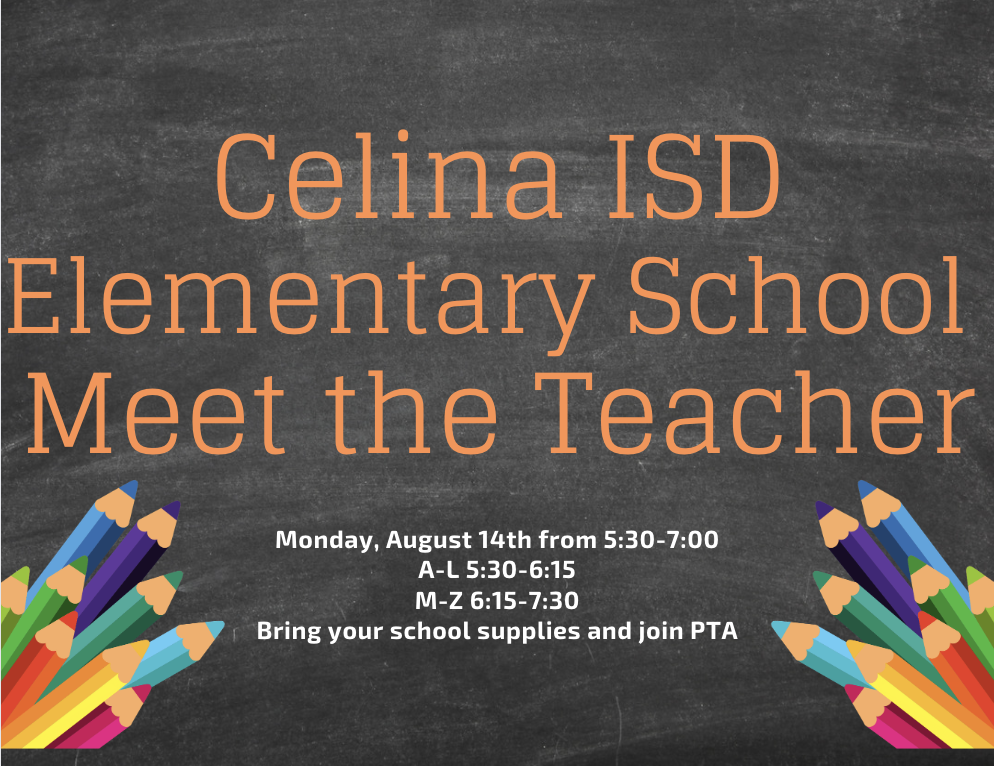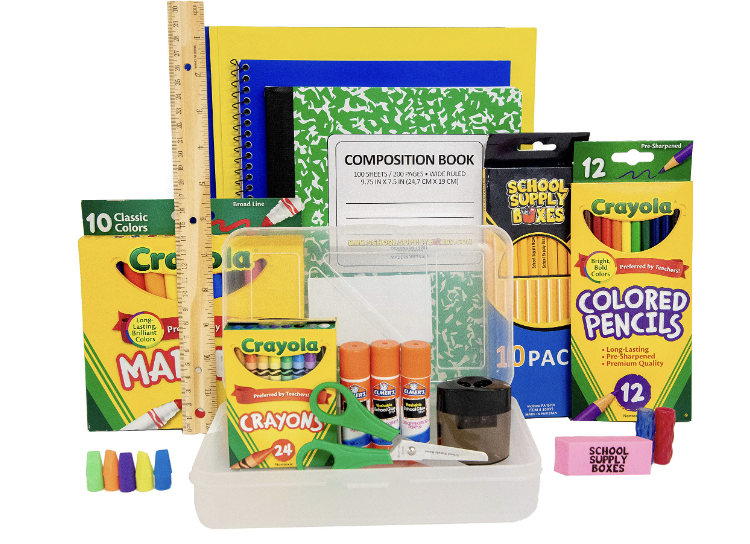 Cub Scout Pack 296 is all about encouraging boys and girls in Kindergarten through 5th grade to make friends, be helpful to others, and do their very best no matter the outcome. With the help of powerful learning projects and exciting outdoor activities, we aim to teach children that doing their best can be a fun and rewarding experience—no matter the difficulty of the challenge. We host summer events that you can enjoy as a family! Get more details here:
https://www.celinapack296.com/events/summer-events
Field Day is May 19! We need several disposable water bottles and volunteers! Please use the sign up link below to volunteer your time and/or water bottles. If you sign up to bring water bottles, please deliver to the school on May 18 as space to store them will be limited. Thank you!! Field Day Sign Up for Water and Volunteers-
https://www.signupgenius.com/go/4090c4ca8a72babf49-field#/
Popsicle Party Challenge! For the next two weeks, we will be having a popsicle party for the grade level that has the LEAST amount of tardies for the week. School starts at 7:55, please have your students at school by 7:50. Being early is on time, if you are on time you are late, if you are late you missed out!